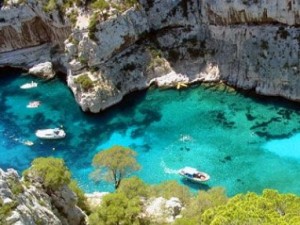 Marseille
Oldest city in France, built as Massalía in 600 B.C by Greek sailors from Phocée, Marseille has been from this time an important commerical port.
Because of its opening in the Mediterranean sea, Marseille has always been a cosmopolitan city with many cultural and economic echanges with South Europe, Middle East, North Africa and Asia. Thus it is considered as "the Eastward Gate".
You can visit several museums, monuments, historical places, or garden, by foot, bike or train! Marseille has much to offer, and is overflowing with shopping district, traditional products, market or bric-a-brac trade.